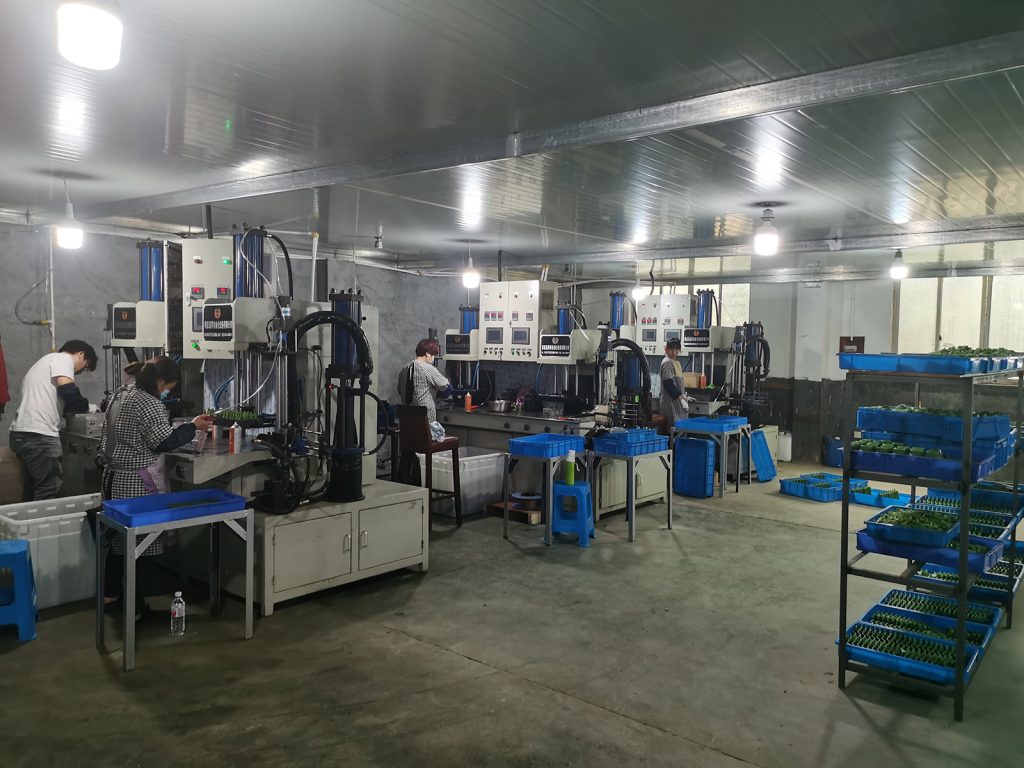 Investment casting is a precision casting process that produces high-quality metal parts with complex shapes and fine details. Investment casting equipment are used to produce these parts, we suggest you to read the processes of investment casting first in order to understand why these machineries are needed. In this article, we'll explore the various types of investment casting machineries and their functions.
Wax Injection Equipment: The wax injection equipment is used to inject molten wax into the steel or AL mold to form the wax pattern. This machinery includes a wax tank, wax injection nozzle, wax injector, and wax pattern assembly. The equipment should be able to accurately control the temperature and pressure of the wax injection process to ensure consistent and high-quality wax patterns.
Ceramic Shell Production Equipment: The ceramic shell production equipment is used to create the ceramic shell that encases the wax pattern. This machinery includes a shell building station. The equipment should be able to create a strong and durable ceramic mold that can withstand the high temperatures and pressure of the casting process.
Melting and Pouring Equipment: The melting and pouring equipment is used to melt the metal and pour it into the ceramic mold. This machinery includes a furnace, a crucible, a ladle, and a pouring system. The equipment should be able to accurately control the melting temperature and pouring rate to ensure that the metal flows smoothly into the mold and fills all the intricate details of the wax pattern.
Cleaning and Finishing Equipment: The cleaning and finishing equipment is used to remove the ceramic shell and any residual wax from the cast metal part. This machinery includes a shell breaking machine, a shot blasting machine or a sandblasting machine and a grinding machine. The equipment should be able to provide the desired surface finish and dimensional accuracy of the final part.
Quality Control Equipment: The quality control equipment is used to verify that the final part meets the required specifications. This machinery includes various measuring tools such as a coordinate measuring machine (CMM) or a 3D scanner, a surface roughness tester and a metal composition analyzer. The equipment should be able to accurately measure the dimensions, chemical composition of the metal and surface finish of the final part to ensure its quality.
Other than the machineries mentioned above, an investment casting foundry still needs some other equipment such as dewaxing furnace, cutting machine, grinding machine, dust remover machine and more. Investment casting machineries are crucial components of the investment casting process. They play a significant role in determining the quality and consistency of the final product. By using high-quality machineries and maintaining them properly, investment casting foundries can produce high-quality metal parts that meet the demanding requirements of various industries.